Today, we're talking about complicated relationships and confusing domestic spaces with Spxxn P in 'Complicació'.
Adult relationships are tough, especially when you're only a few inches tall. Spxxn P's video 'Complicació' captures many of our frustrations with modern relationships. Miscommunication, feelings of inadequacy, and the harsh bruise of unrequited love, all exacerbated by our hero's dwarfed stature and his entrapment in his love interest's doll's house. Spxxn P goes to great lengths to prove himself to his love, but his gargantuan efforts don't quite translate that way.
The rise of Spxxn P
This latest visual effort from the new Spanish artist has definitely turned a few heads. 'Complicació' now finds itself nominated for our 9th edition. What's more, it has already been acknowledged by Evolution Mallorca, the Madrid Indie Film Festival, the UKMVA's, ARFF Barcelona, and the Bogotá Music Video Festival. It scored wins for the best music video in Mallorca and Madrid, and best hip hop/grime/rap video newcomer in the UK.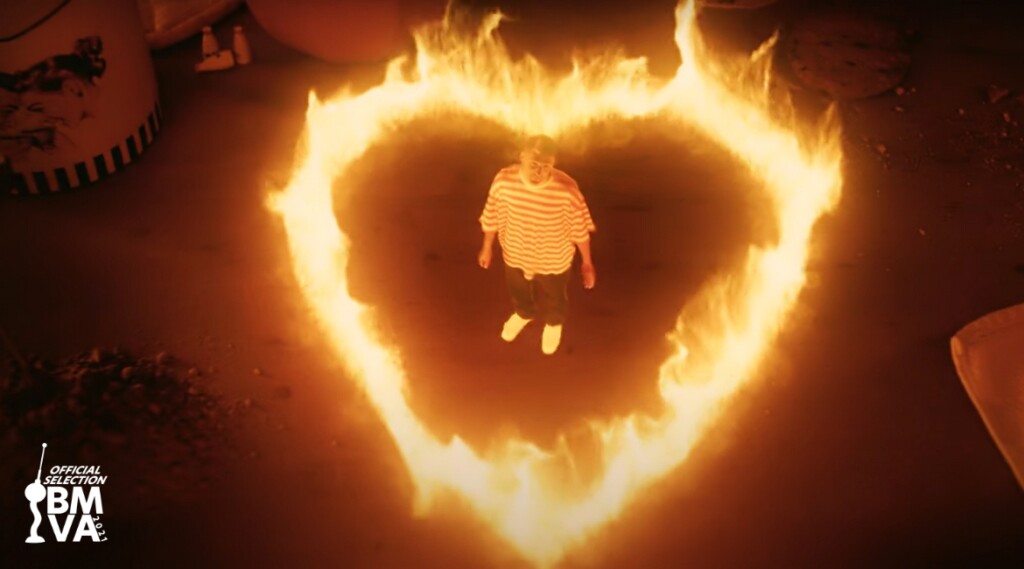 Director Pere Sala proves his ability to transfer a concept from page to screen with as much authenticity as humour. Spxxn P's character conveys some real longing in his altered state. The colour palette throughout makes the video a real joy to watch indeed. The "big" world has the same artificial, playdate atmosphere as the doll's house. While the video's setting is completely grounded in the domestic and the ordinary, 'Complicació' doesn't disengage the viewer. Rather, its experimentation with scale and perspective offers a fresh lens with which to view familiar spaces and familiar relationships. Despite its twist of fantasy, 'Complicació' strikes as oddly relatable.
Spxxn P – Complicació via Youtube
Author: Eva Earner | Editor: Petra Molnárová