Production company Actual Objects strikes again with a disturbing and seizing music video for electronic musician Shlohmo and his track 'Heaven Inc'. The experimental multi-disciplinary studio delivers a dystopian film, asserting issues such as human relationships and environmental distress. This song was released on K7 Records.
The crew of Actual Objects composed of Rick Farin, Claire Cochran and Nick Vernet certainly succeeded in delivering an apocalyptic and pessimistic vision of our world on a human scale. Simultaneously, they're hinting at criticism of human actions against the planet's natural resources. Rick and Claire wore the hats of directors alongside Case Miller, while Nick was the producer and art director of this immersive experience.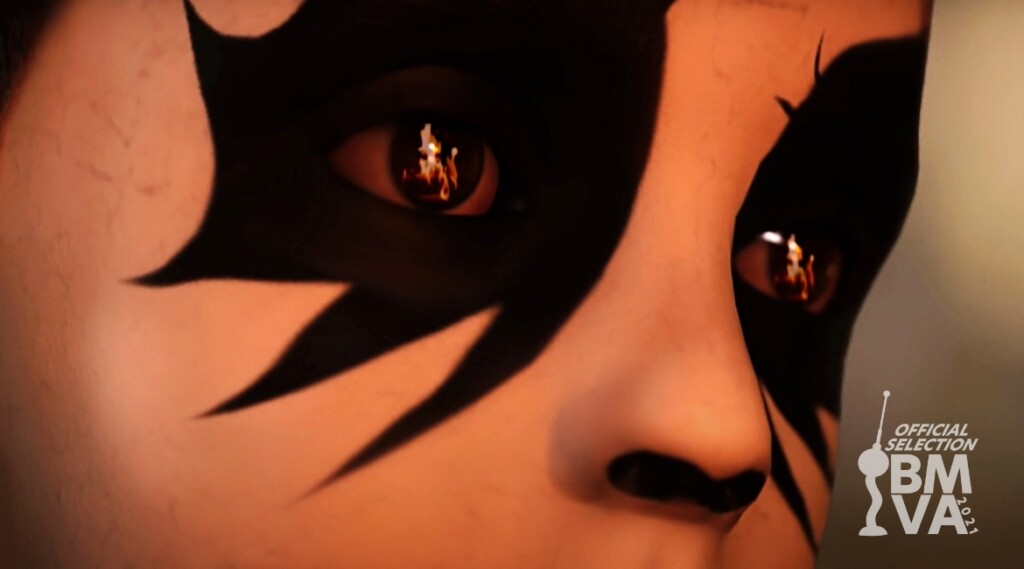 The use of various media throughout the video describes trauma in a burning world. Painter David Von Bahr and sculptor Adrienne Sacks contributed to the whole creative process. Their project illustrates the destruction of human bonds. At the same time, it symbolizes the loss of contact between humans and nature. The main character, lost, runs away from his past selves in a desolate burning forest to droning sounds. Juan Garcia-Quintero worked on the cinematography, transcribing a feeling of anxiety. It intensifies as the melancholy coming from the high notes of the synthesizers reflects the sadness of the characters' painted faces.
This disturbing and powerful video did not leave the Berlin Music Video Awards' crew indifferent. Subsequently, the video has made its way to the official selection of our ninth edition, happening this summer!
Shlohmo – Heaven Inc. via Youtube
A Los Angeles-based studio is a quite young company, entering the scene in 2019. We have already mentioned three members of this creative house – Rick, Claire and Nick. However, their current team consists of 13 talents in total! Scrolling through the AO's portfolio, you'll find pieces like Dua Lipa – Pretty Please, Bad Bunny – YHLQMDLG, or Salem – Red River. What's more, in the commercial sphere, the studio has collaborated with brands like Nike, Vogue Singapore, or Ottolinger. In order to see all the creators and their projects, head over to their official website! Besides Shlohmo's 'Heaven Inc.', they are also behind Baauer's 'World's Mad', both nominated for our 2021 edition!
Author: Mélissa Fondeur | Editor: Petra Molnárová