Every edition of the Berlin Music Video Awards hosts an incredible fashion show! Here are all the talented creators whose designs will be seen on the BMVA runway this year.
Artisanal fashion and costume designer Leonidas Kanavetsados creates unique pieces of art such as fashion garments, headpieces and conceptual constructions that have a story to tell!


Freedom of expression, "the unknown", genderlessness, innovation, craftsmanship, glam, feelings, anticonformity and being different are all concepts he believes in and designs for.
Having created for conceptual photoshoots, video art, dance short films and editorials, Leo aims to deliver a visual spectacle each time. In his own words, "Fashion is Art, and Art is Freedom, Truth, Beauty, Love… the Sublime.
Dare to pose? " ~L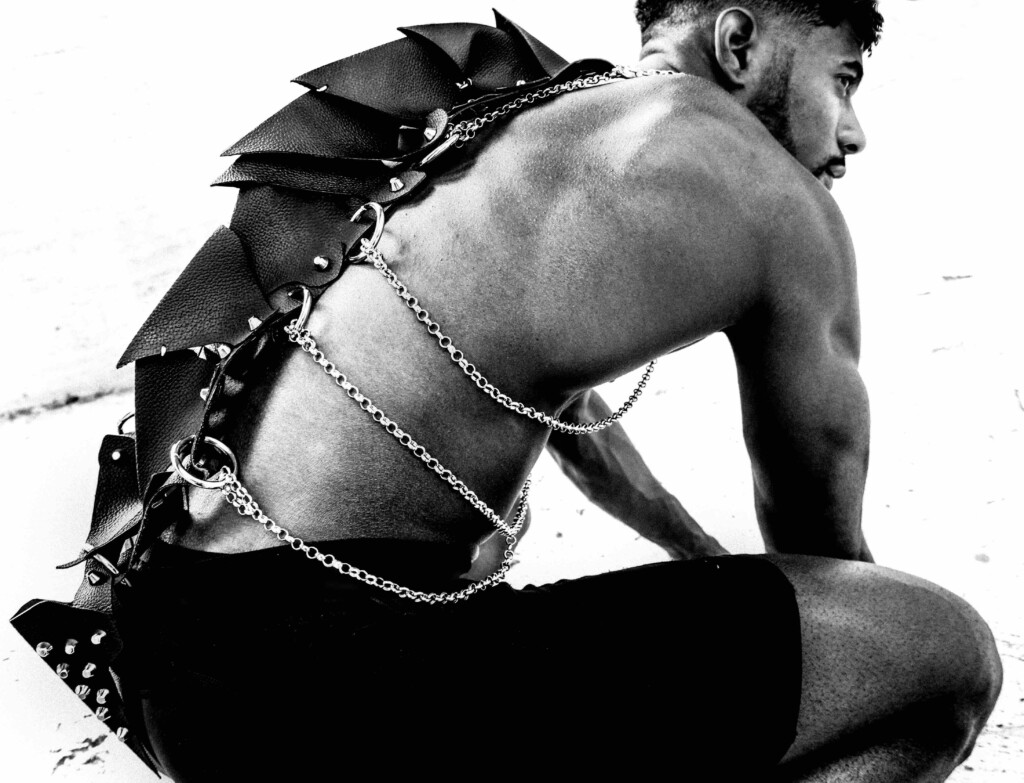 Paris-based designer Marco Ward  founded Minimal Waste, a brand that
aims to reintegrate waste back into the economy.
It is important that the fashion industry starts lowering its carbon footprint, this is why the
dresses made by Marco Ward are all entirely made from waste such as bike
tubes and soda cans.
The materials of the looks are sourced locally, washed, cut and woven by hand in order to create a fully carbon neutral collection. The inspiration behind the collection that will be presented at the BMVA Fashion Concept 2022 is the different carbon molecule structures in its pure state, like graphite or diamond.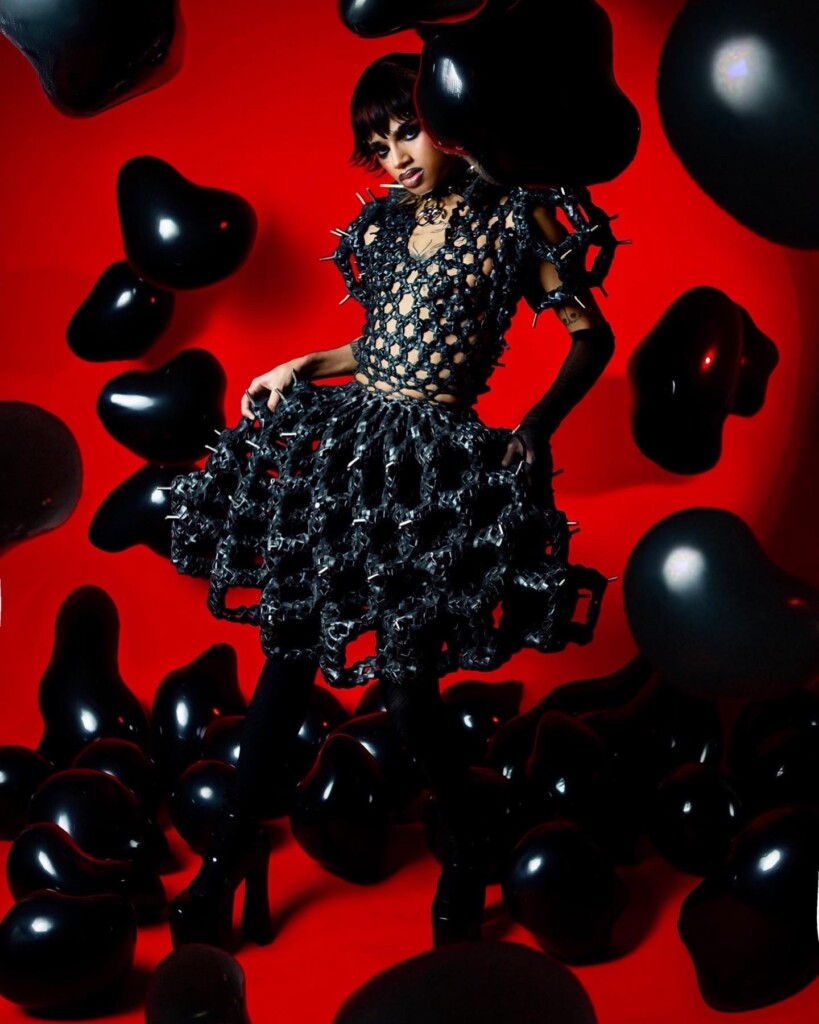 Jacq the Rimmel is a Spanish handcrafted corsetry brand with a clear influence from the musical world to bring the historical creations to the current underground world.


With the motto "Corsetry against modern world" and through her creations, the designer wants to empower women and promote sexual diversity. She wants to work against body shaming, as well as the strict standards regarding size and sexuality seen in much mass media.
In the BMVA Fashion Concept 2022 Jacq the Rimmel aims to present historical geometric structures like crinolines, bustles, panniers, and ruffled collars with a twisted look and introduce traditional punk and BDSM elements like zippers, chains and spikes. It's historical 80s DIY translated into historical fashion.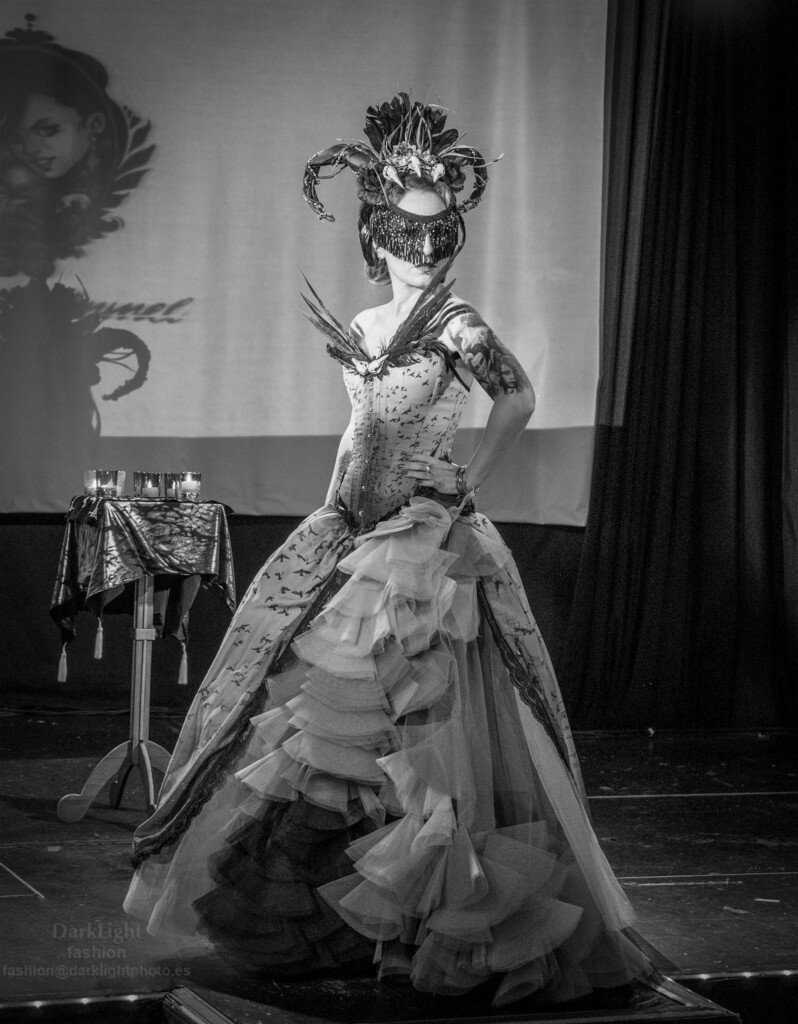 Flavia Giulia Tomassi is an Italian
costume designer of international level with experiences in TV shows, theater and cinema. 
Her artisan skills and professionalism have been gained over the years thanks to her involvement to some of the most prestigious "theatrical tailors" in the world such as Farani (Pasolini, Tim Burton, Scala di Milano) and Il Costume (RAI , Mediaset, Dreamworks, Opera House of Rome, La Scala). 
She often collaborates with famous television productions for tv shows such as "The Masked Singer" I and II (Italian edition) and "Star in the Star" (Italian edition).
In the past years she has also worked with the artistic direction of Luca Tommassini (Madonna, Michael Jackson, Whitney Houston), with whom they participated at the Eurovision Song Contest 2021, with the singer Senhit (San Marino delegation).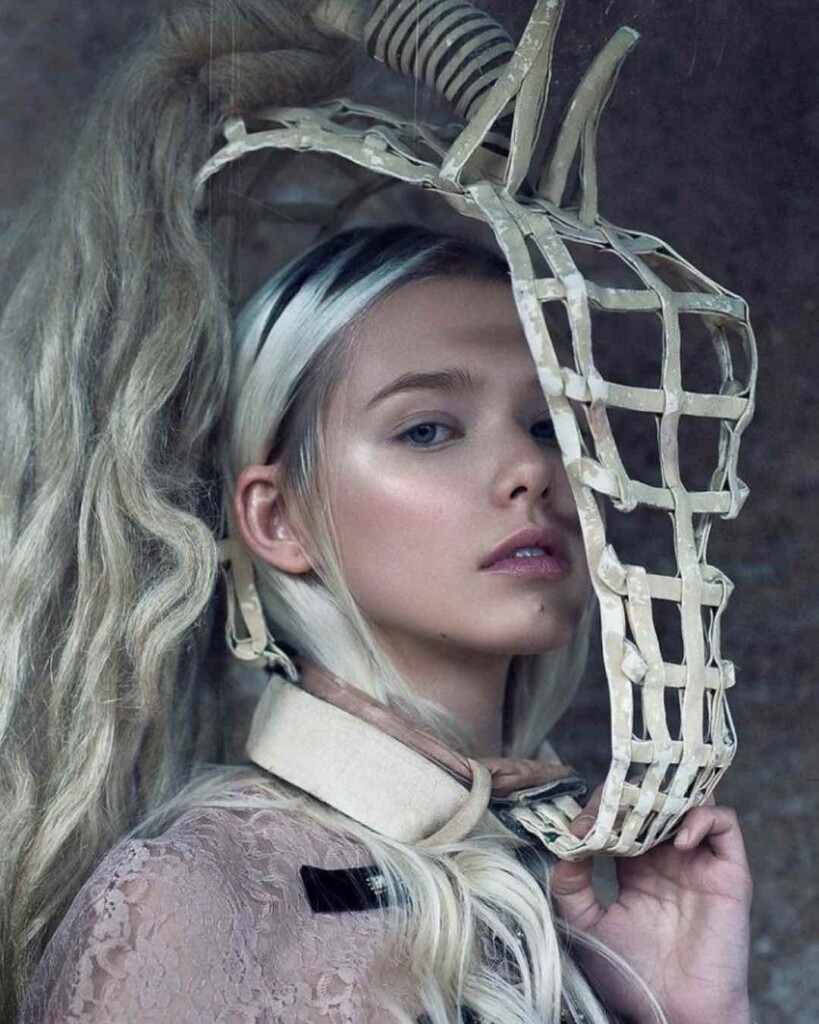 Charlie Mintson
 is a Berlin-based set, costume designer/sculptor and art director.
Their
creative direction challenges the boundaries of gender, scenography, jewelry and fashion design.
The designer's main inspiration is nature and its most extraordinary forms and diverse beauty. Charlie was also featured in numerous exhibitions and press around Europe, such as Vogue Italy Online, KALTBLUT Magazine, Dark Beauty Magazine. They were also a finalist in the fashion design competition "Björk digital" as well as part of multiple fashion photography competitions.
Other great achievements for Charlie were the gold-, silver-, and bronze awards in the Fashion Photography Competition in Tokyo, Japan.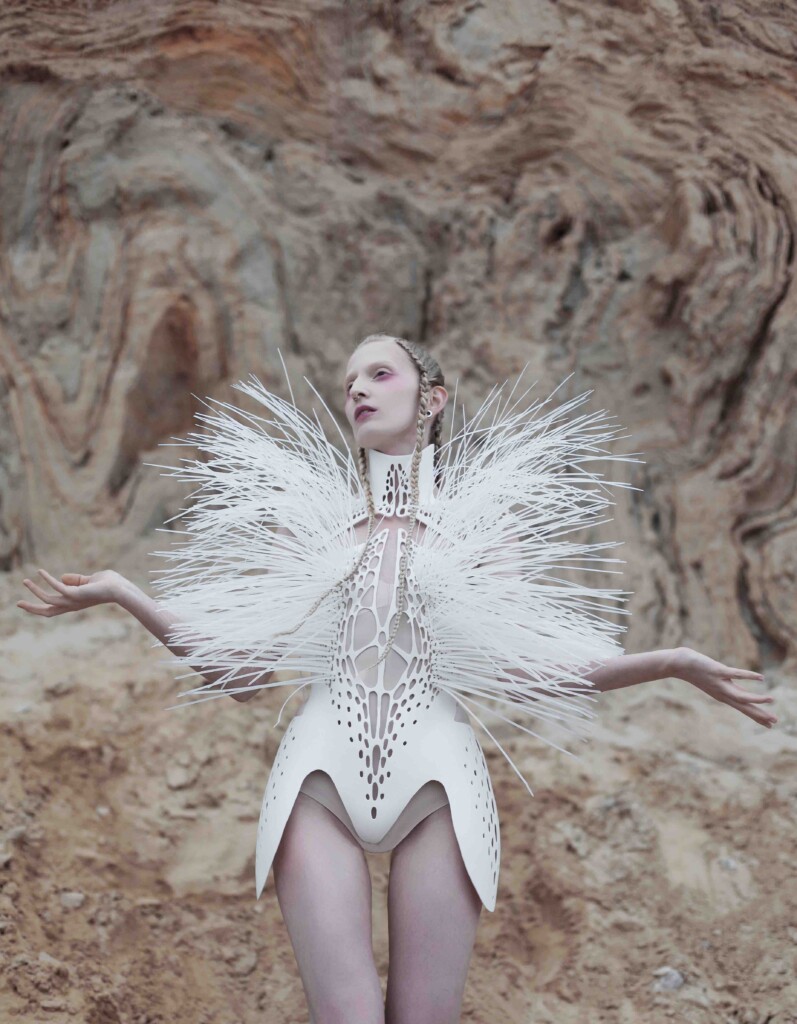 Brighton/Berlin based label
L.O.M was founded by Louise O'Mahony in 2015. Main inspirations for their designs are nature, forests and jungles, psychedelic music, the alternative festival world and Berlin club scenes. 
Louise combines a wealth of experience to create eccentric and instantly recognisable designs, just as at home on the festival fields as the fashion show front row. Her designs have been worn by artists and musicians including Sophie Ellis Bextor, The Flaming Lips, Natasha Beddingfeild, Sylvan Esso and Laura Lee (Khruangbin).
Collections have been launched during New York Fashion Week, at Berlin Alternative Fashion Week, and most recently in a catwalk on the W Hotel on Hollywood Boulevard.