Welcome to the exciting world of fashion and music, where the Berlin Music Video Awards brings together creative minds in the industry. The purpose of the the fashion show is to witness the intersection of fashion and music, where designers and musicians come together to create a visual and auditory experience that's truly unforgettable. Get ready to be amazed, inspired and transported to a world of beauty and
 innovation.
Nina Kharytonova had an insatiable desire to create, technical expertise, and a futuristic aesthetic. This passion for innovative fashion was a driving force behind the flourishing of the Prelensau brand. As a result, the label quickly gained popularity in Berlin and beyond, and their designers have been featured in fashion editorials, music videos, and performances, creating a constantly growing network in the interdisciplinary art.
For the Fashion Show at the Berlin Music Video Awards, Perlensau is collaborating with another talented designer GLÜCK. Their collaboration is a transcendent experience that merges the creative energies of two visionary designers from Berlin And Ukraine. Their avant-garde and dark fashion styles converge in a kaleidoscopic explosion of form, colour and texture.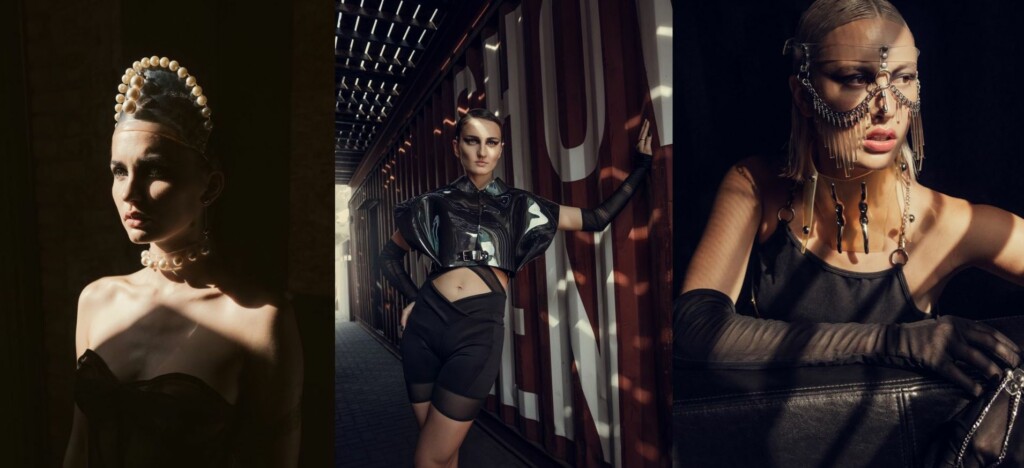 Founded by the visionary designer Egor Bashtovenko, GLÜCK has quickly become a game changer in the world of fashion. This exhilarating brand is here to captivate and inspire with its three distinct lines: Streetwear, party wear and haute couture. 
Be prepared to be dazzled by GLÜCK's haute couture collection. Each piece is meticulously crafted to make a bold statement, reflecting the brand's commitment to creating unforgettable and unique experiences.  Designed to cater  to the needs of stylists and celebrities of all types and magnitude, GLÜCK's haute couture line is perfect for those who dare to stand out.
Immerse yourself in the world of GLÜCK, where cutting-edge designs meet unapologetic extravagance. Join us and discover the thrilling, boundary-pushing creations that will leave you wanting more.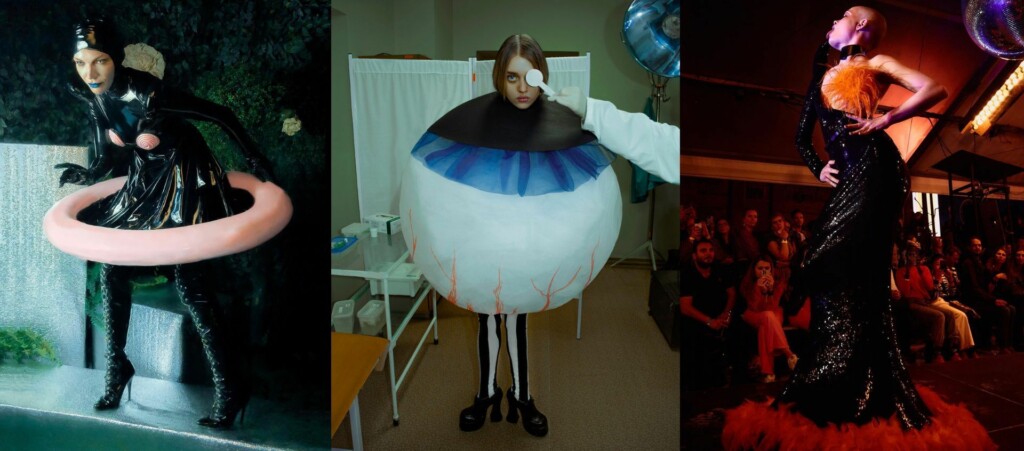 Lena Quist is a Swedish-born, Berlin-based, stage wear designer focused on luxury statement pieces with a big dose of glitter and rock' n' roll bad girl attitude. She started her eponymous brand in 2006, and her designs has since been seen on stages, music videos and in fashion magazines around the world.
In the second instalment of her SHOWTIME collection Lena is still exploring her glam rock roots and love for heavy metal music with a celebration of the return of live entertainment. Her show will feature the premiere of Israeli metal singer James Logan Woodward's solo project Cyb0rt1on along with a special appearance of drag queen Santana Sexmachine. Expect colourful, glittering, spandex mixed with bondage leather and sheer materials in Lena's typical signature style.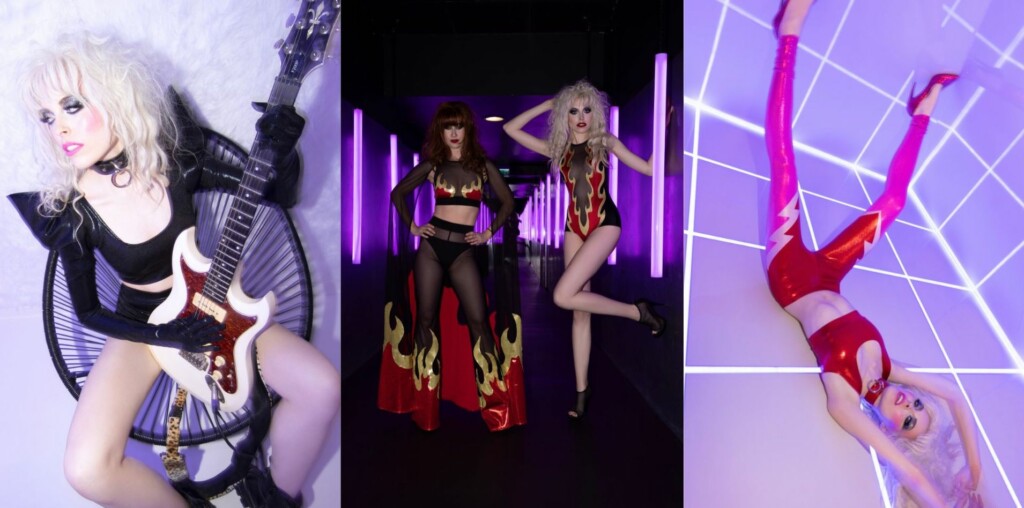 Sylva Hattington, born in LA, California and now living in Berlin, is a self taught headdress designer who has been creating pieces for the past 14 years.  She dreamed of her first hat concept and has been experimenting with new designs ever since.  One of her favorite things about headpieces is they can be worn by everyone, and help people to feel empowered and beautiful by embodying different sides of themselves. O
nce you put on a costume, you can let go of your inhibitions and preconceived ideas of who you are supposed to be. 
Her work celebrates the duality between dark and light and combines both elements to make you question your concept of beauty.  Her inspirations include happiness and suffering, healing and destruction, pleasure and pain.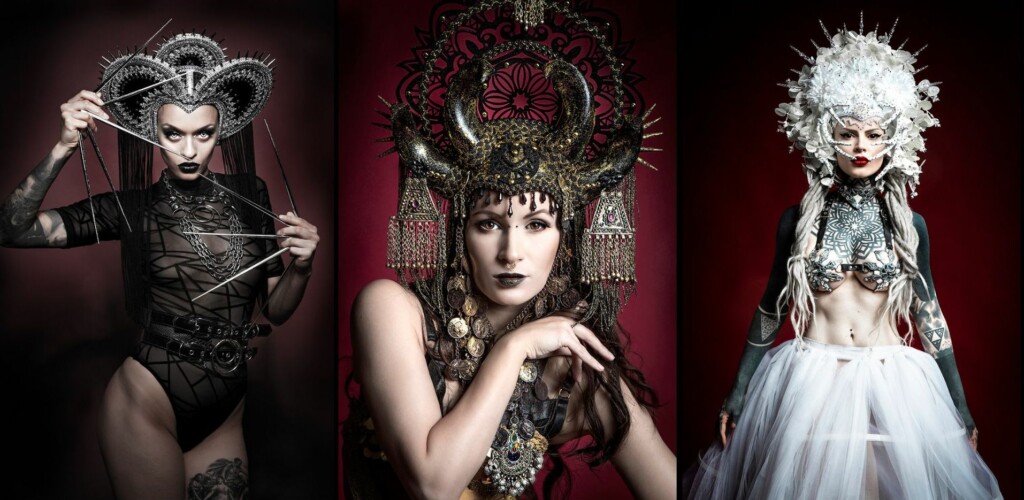 Louis Fleischauer was born in Leipzig, Eastern Germany where he frequently had to deal with harassment by the Stasi for his art.
 He moved to Berlin after the Fall of the Wall, where he started experimenting with leather, sounds, and his body. 
1996 he started his project AMF in Los Angeles, performing at events such as Burning Man. His wearable art AMF Korsets has been featured in movie "7th Son", JayZ music videos, and at galleries in Japan, US, and Europe. 
The art of Louis Fleischauer is an invocation of raw primal energy as an answer to 
a consumer friendly reality. 
Louis is a sculptor, and body-artist using organic materials such as 
animal hides, bones, flowers, blood and his own skin. In his public rituals he 
turns humans into living sculptures and instruments, including his own body. 
Louis falls into a state of trance

through a mix of agony and euphoria. His 
sculptures are the essence of this experience.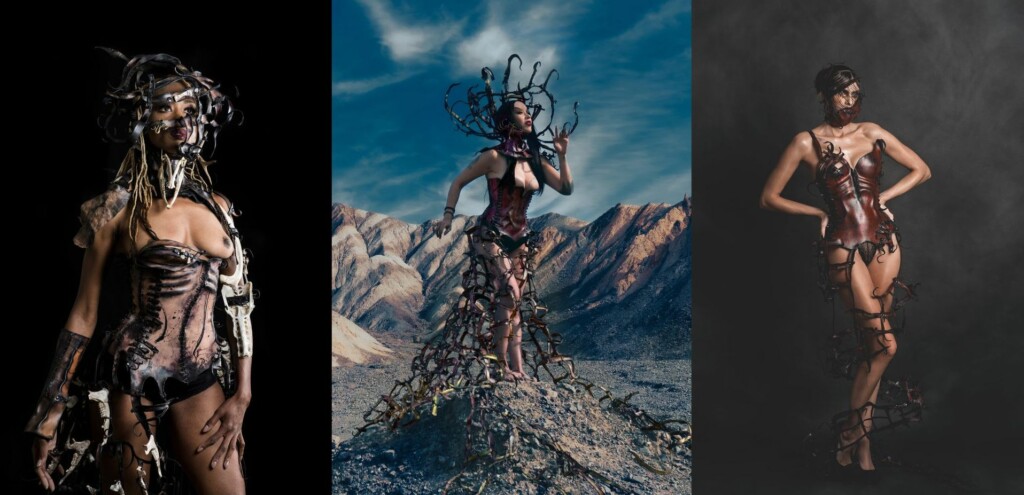 Photo credit: Louis Fleischauer, Nika Kramer and Sarah Billing    
Models: Jeanelle Mastema, Eli Li and Rebecca Kunikowski